Medical Tourism
MedVoy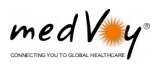 Dr. Khoury and Denver Cosmetic Surgery are proud partners with MedVoy, a global healthcare tourism company based in Denver. MedVoy is one of only three medical tourism facilitators/medical travel facilitators to be certified by the Medical Tourism Association. MedVoy connects patients both domestically and internationally with healthcare providers who administer the highest quality of care. We are proud to be affiliated with such a premier company.
MEDVOY ASSISTS PATIENTS WITH:
Virtual consultations
Personal case assistance
Ways to minimize expenses (and maximize savings)
Premier recuperation experience
Travel and complication insurance coverage
Comprehensive medical tourist solutions
We extend a warm welcome to all of MedVoy's patients who are interested in facial cosmetic procedures. Through our association, patients nationally and internationally are able to access our services.
A facial rejuvenation procedure can be a life-changing experience, improving the way that you feel about yourself and giving you a sense of confidence and well being. Dr. Khoury is an expert in facial rejuvenation techniques and will work with you to determine the procedures that will be best for you. It is important to recognize that for all medical procedures, including the procedures performed by Dr. Khoury, individual results and experiences may vary. Schedule a complimentary consultation with Dr. Khoury today!