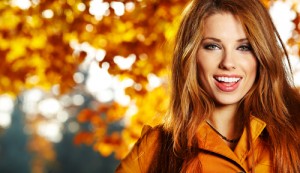 Planning for your facial plastic surgery involves not only deciding on the right surgeon and the procedure that will give you the best results, but it also involves finding the best time to fit recovery into your schedule. While any time of year is a great time to get plastic surgery, we believe fall and winter have several advantages over the other seasons.
Recover Inside Out of Colder Weather
With the changing of the seasons brings shorter days with cooler weather. After surgery, you will be ready to relax and observe the snow and cooler temperatures from indoors as you bundle up and heal. While most patients can resume normal activities after just one week, sometimes the bruising and swelling have not subsided by this time and patients enjoy healing inside while getting ready for the holidays.Many patients decide that taking additional time off around the holidays for surgery and recovery works great for their schedules.
Ready for the Holidays
Once fall arrives, the holidays seem to come all too quickly. You will likely be seeing family and friends you haven't seen in a long time and want to make the best impression.
Starting the New Year Right
After the holidays are done, the New Year is a great time to focus on you. With it still being winter the cooler weather is a great time to recover from the holidays and your procedure.
If you would like to schedule your facial procedure before the busy holiday season, be sure to schedule your consultation with Dr. Edmon Khoury today. Call (720) 475-8400 or fill out our online contact form.