Having full, chubby cheeks can cause people to feel insecure about their appearance, whether they think that they appear immature or that their face is not proportionate to their body. Diet and exercise can help with overall weight loss but usually falls short when you attempt to reduce fat in your cheeks. Fortunately, buccal fat removal is available to remove the fat pads beneath the cheeks to provide a defined, chiseled facial profile. The outcome is a thinner, more balanced, mature facial contour without visible scarring.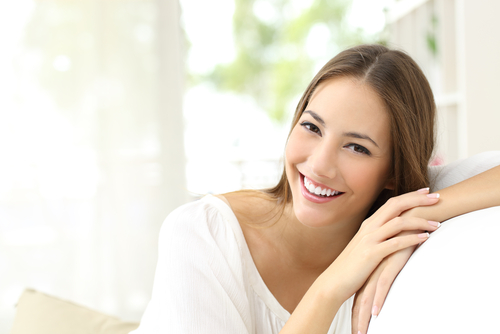 How Does Buccal Fat Removal Work?
Patients with excessively chunky 'chipmunk' cheeks or a round facial shape can benefit from this procedure, especially when their face appears disproportionately large for their body. If you are bothered by any of these concerns, schedule a consultation today to see if buccal fat removal can benefit you. Patients will discuss their medical history, goals, and preferences with Dr. Edmon P. Khoury during their consultation to ensure a comfortable, safe procedure. Typically, local anesthesia is administered, then tiny incisions are made inside the cheeks to remove the fat pads from both sides of the face to achieve the desired shape. The incisions are closed using sutures and patients can go home the same day as their procedure.
Tips for a Comfortable Recovery
You may experience swelling and minor discomfort for the first week after your buccal fat removal. Swelling should reduce within seven days. Some tips for promoting a comfortable recovery include:
Avoid tobacco use for at least two weeks prior to and following your procedure to assist in healing and to reduce your risk of any complications during your recuperation.
Follow all of your post-operational care instructions and any specific directions provided by your surgeon carefully.
Have plenty of ice or cold compresses available to help reduce swelling and discomfort.
Patients should avoid heavy lifting and other strenuous activities for the first three days. Have a friend or loved one handle any necessary lifting while you recover.
Keep your head elevated at all times and use plenty of pillows.
Maintain a stable weight by slowly introducing exercise and consuming a healthy diet.
Expected Results
Every patient experiences a different outcome from buccal fat removal, so it is important to have realistic expectations when deciding to undergo surgery. Buccal fat removal can restore facial harmony, provide enhanced self-confidence, and improve facial contours. Results can take up to two months to fully appear, but the end results are long lasting. Maintaining a consistent weight will also help to prolong your new facial shape.
If you would like to learn more about buccal fat removal or to schedule a consultation, call our office at (720) 475-8400.