This article is updated on November 16, 2018.
Are you thinking about getting a facelift? Then the number one thing you need to consider is how experienced and reputable your facelift surgeon is. When it comes to your facial appearance, you don't want to take any chances. After all, your face is your window to the world. It is one of the key aspects of your identity, and it is the main way you express yourself to others. Read on for an easy how-to guide on making sure you have found the right fit for your facelift.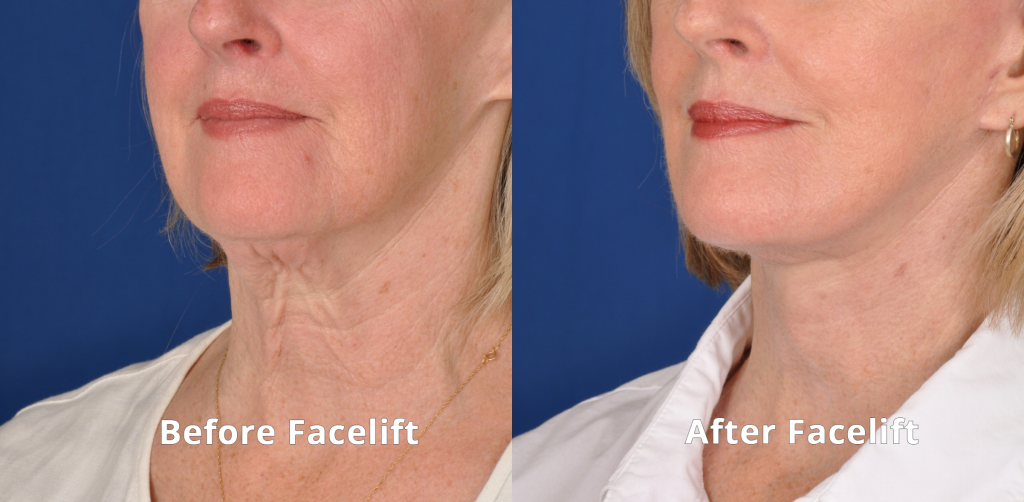 Credentials, Credentials, Credentials!
Entrusting the appearance of your face to a surgeon is a considerable leap of faith to make. Start on the right path by doing the following:
Choose a surgeon who is board certified by either the American Board of Facial Plastic and Reconstructive Surgery (ABFPRS) or the American Board of Otolaryngology. Or better yet, choose a surgeon like Dr. Khoury who is double board certified.
Make sure that your surgeon specializes in facial reconstruction and cosmetic surgery of the face.
Research where your facelift specialist got his or her credentials. You are much better off if they studied somewhere prestigious such as John Hopkins University. The more distinguished medical institutions require rigorous training that promotes the best in every surgeon.
Research Beyond Education & Training
The training and credentials of your surgeon should only serve as a prerequisite. Even more important is their reputation, natural talent, and customer satisfaction. These are slightly more intangible qualities that can be harder to judge. So how do you go beyond just education or training?
Look for media accolades and awards. For example, Dr. Khoury has made the list of America's Top Plastic Surgeons five years in a row.
See that your doctor has plenty of recognition from peers. Does your surgeon train others in their field?
Read patient reviews to ensure that the doctor and their medical staff treat their clients well.
Look for experience in the area of surgery you are considering. Dr. Khoury has done thousands of facial cosmetic procedures.

Setting up Your Consultation
Once you've thoroughly researched the best medical professionals for your procedure, you should schedule a consultation to make sure that you are a good candidate for a facelift. Many clients find that a facelift is just the right procedure to give them confidence and tackle life's problems head-on. If you're ready to schedule a consultation, you should consider setting up an appointment with Dr. Khoury at Denver Cosmetic Surgery.
Dr. Khoury is a widely recognized facelift specialist who has received many awards including the Patient's Choice Award, On-time Doctor Award, and Compassionate Doctor Recognition. He had been invited to train other surgeons on minimally invasive facial cosmetic techniques and is a surgical trainer for Lifestyle Lift. Most importantly, his patients love him, and you're sure to be in the right surgical hands with Dr. Khoury. Call (720) 475-8400 or fill out our contact form and be confident that you are getting the best possible treatment for your facelift.