SmartLift™ in Denver, CO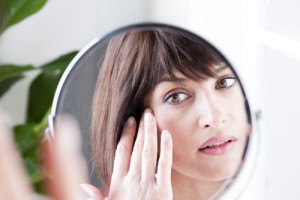 Have you noticed the signs of aging in your face are becoming more apparent? If so, you're not alone. Various factors, including sun exposure, stress, and gravity, adversely affect the condition of your skin as you get older. As we age, fine lines and wrinkles worsen to form deep creases, and our skin loses its elasticity and begins to sag, which often causes many to lose their self-confidence.
Traditionally, many choose to undergo a facelift or mini-facelift to eliminate these signs of aging and restore a more youthful facial appearance. However, these procedures are invasive and usually require general anesthesia and a longer recovery time.
Advancements in both technology and techniques have given us the ability to perform these traditionally invasive procedures in a less invasive way, including the SmartLift™.
The SmartLift™ is one of the most effective treatments to reverse the signs of aging, and Dr. Khoury is one of only a handful of surgeons in the United States performing this technique.
Benefits of the SmartLift™
The SmartLift™ procedure can address and improve many of problems associated with facial aging. Some of the benefits of the SmartLift™ include:
Removes excess fat underneath the chin
Reduces wrinkles and folds in the neck
Eliminates jowls
Improves marionette lines
Stimulates the production of collagen
Tightens the skin
Same benefits as any traditional facelift
Advantages of the SmartLift™
Besides providing long-lasting results, the SmartLift™ offers the following advantages over traditional facelift surgery:
Less invasive
Shorter operation time
Increased safety with local anesthesia, but it can be performed under general anesthesia as well
Less discomfort during and after treatment
Less bruising and swelling
Faster healing and recovery
Fewer complications
How the SmartLift™ Is Performed
The SmartLift™ procedure is performed by inserting the Smartlipo™ laser beneath the skin to function as a very precise heated scissor. The heat from the laser also tightens the skin to stimulate the production of collagen, revealing a smoother, more defined, and younger-looking facial appearance.
If you want to achieve a more youthful appearance facial appearance without the consequences that invasive surgical procedures leave behind, we encourage you to contact our Denver practice today. Certified by the American Board of Facial Plastic and Reconstructive Surgery, Dr. Edmon Khoury has years of experience performing facial plastic surgery procedures, including the SmartLift™ procedure. Please call (720) 475-8400 or fill out our online contact form to schedule your personalized consultation with international facial plastic surgeon Dr. Khoury.