One unfortunate side effect of aging is how the tissues and structures of your face change. Your skin and muscle tone become more lax, and fat cells shift or accumulate in unwanted areas. When fat displacement occurs, the selective removal of it can help you look younger. Liposculpting is an advanced procedure that removes excess fat from the neck and under the chin for a more youthful appearance.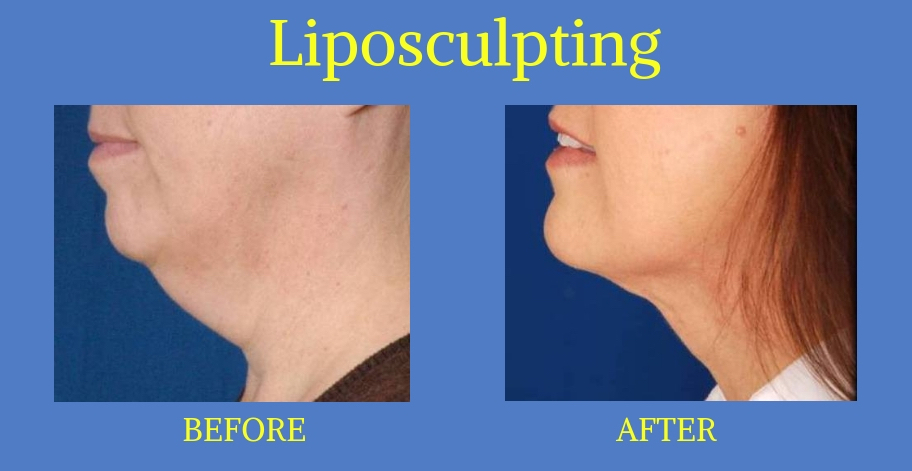 Why Liposculpting Is Better Than Liposuction
With liposculpting, fat can be removed without damaging the surrounding tissues, which is a potential complication associated with traditional liposuction. Another benefit is that many patients who could not qualify for traditional liposuction may be excellent candidates for liposculpting. Perhaps the greatest advantage is that the removal of excess facial and neck fat can delay the need for facelift surgery. Traditional liposuction requires that you wear compression garments for up to six weeks, but most liposculpting patients are recovered in a few days and only have to wear compression garments for about one week or less.
How Liposculpting Works
Patients interested in sculpting their neck and chin can undergo liposculpting to target specific problem areas. The most popular treatment area is the neck, but patients can also undergo treatment for the jowls, lower face, and chin to remove localized fat and tighten lax facial tissues.
Liposculpting is performed using local anesthesia to numb the treatment area. An ultrasonic probe is first introduced to displace the fat cells and provide heat to the undersurface of the skin. This helps with skin contracture. Once the fat is liquefied, it is gently suctioned out. During this process, your skin is tightened as well, which helps minimize dimpling or sagging of the skin. Because this treatment is minimally invasive, you are awake during your procedure, and your recovery will be much easier than it would be following traditional liposuction.
Is Liposculpting Right for Me?
If you find yourself seeking a quick and easy procedure that will take years off of your face, but leave you feeling like your natural appearance is still shining through, liposculpting may be a good choice for you. You may be a candidate for liposculpting if you:
Have excess and sagging skin along your neck and under your chin
Were not previously a candidate for traditional liposuction
Are in good health and have realistic expectations
The reduction in sagging skin and removal of unwanted fat will leave you feeling youthful and energized by your fresh appearance. Dr. Khoury will help you decide if liposculpting will work for you during your consultation. He is a double board-certified expert in minimally invasive procedures like liposculpting.
To schedule your liposculpting consultation with Dr. Khoury, please call (720) 475-8400 or fill out our online contact form today.
This post was updated on October 30, 2018.
*Results May Vary