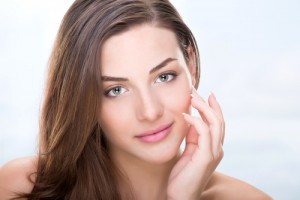 Many patients come to a consultation at our Denver practice with the idea that a traditional facelift will meet all their needs. While this is likely true, they are often happy to discover that Smartlifting™ is an excellent alternative that will give them the results they desire along with a shorter recovery time and several added benefits. Here is how the two procedures compare.
Facelift Procedures
Facelift procedures will correct just about all aging concerns of the mid and lower face; they improve or completely remove facial wrinkles around the mouth, define the jawline, and improve the appearance of the neck. Facelift surgery is usually performed with general anesthetic.
The mini facelift involves limited incisions in front of the ear. Recovery is generally five to seven days.

The standard facelift requires incisions that go around the ears and extend into the hairline. Recovery is generally seven to 10 days.

The full facelift (also called the deep plane facelift) uses the same incisions as the standard facelift but extends to correct the deeper layers of the facial tissue. Recovery is generally 10 to 14 days.
Smartlifting™
Smartlifting™ provides results that are similar—and in some cases even better—than a traditional facelift.
Less Invasive
While a traditional facelift uses surgical tools to manipulate facial tissue and skin, Smartlifting™ uses a laser beneath the skin to tighten and improve the underlying structures. It also requires smaller incisions than with a traditional facelift, which contributes to a much shorter recovery time.
Uses Local Anesthesia
Local anesthesia is typically used during Smartlifting™, which increases patient safety. A traditional facelift alone is accompanied by the risks of surgery in addition to the risks of general anesthesia. A traditional facelift can also take up to five hours to complete, while surgery time with Smartlifting™ is much shorter.
Less Swelling and Bruising
Because of the less invasive technique of Smartlifting™, there is less swelling and bruising after surgery. Most patients feel comfortable appearing in public just a few days after treatment, compared to at least 10 days of recovery with a traditional surgical facelift.
Customizable
The laser-assisted Smartlifting™ procedure will provide the most dramatic results, but even less invasive options are available with this technique. Laser Facial Sculpting™ with Smartlifting™ involves very small incisions that are not more than one centimeter in length. Heat from the laser along with liposuction on select areas of the face provide the overall result. The laser is also applied to the outer layers of the skin to further skin tightening and improve the quality of the skin.
Patients can choose a slightly more effective treatment with an UltraMiniLift™, which is a mini facelift with assistance from the Smartlifting™ laser. It requires a very short incision and can be performed in under an hour with local anesthetic.
Dr. Khoury is one of the few surgeons routinely offering the Smartlifting™ technique in the United States and teaches courses to other surgeons on how to perform this procedure. To discover the customized treatment that will meet your needs, schedule a consultation with Dr. Khoury by calling (720) 475-8400. You may also fill out our contact form at your convenience.
*Results May Vary